7 Scrumptious Seasonal Soups
Oct 2, 2015, 19:29 PM
We can't deny it any longer, it's starting to get cold. That extra sweater you'd wear in the morning but ditch at noon is staying on longer and longer, your open-toed shoes have moved to the back of your closet, and you've even brought out your scarf once or twice. As the days get shorter and frosty temperatures continue to greet us, most will begin to feel the overwhelming urge to snuggle up with a good book, blanket, and a cup of tea. We know everyone loves getting cozy when it's cold, so we thought we'd share some simple and delicious soup recipes to tide you over this season. Check 'em out below and stay warm!
Sausage, Potato & Spinach
– One pot is all you need to enjoy this savory goodness. These tasty ingredients combine in about 30 minutes to create the perfect weekday meal. You could also try doubling the recipe and make a week's worth of lunches. Yum!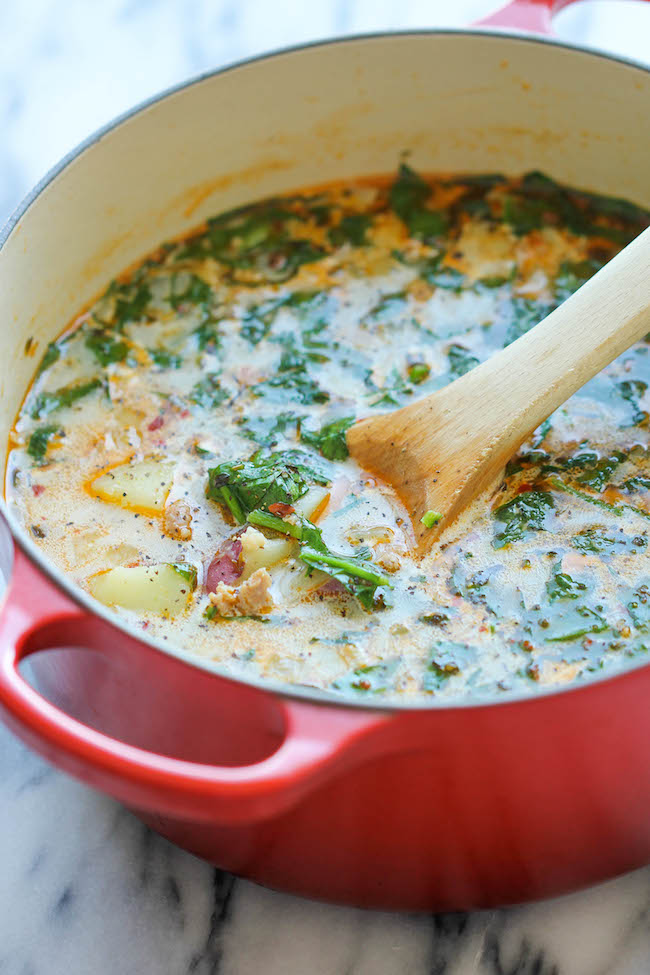 Red Lentil
– This vegan soup is one seriously hearty dish, and it also clocks in at about 30 minutes of cooking time. One of the reasons we love making soup so much is that is it super easy to make. Chop veggies, add broth and a few spices, then leave it on the stove and do whatever you need to do for half an hour. Another amazing weekday dinner!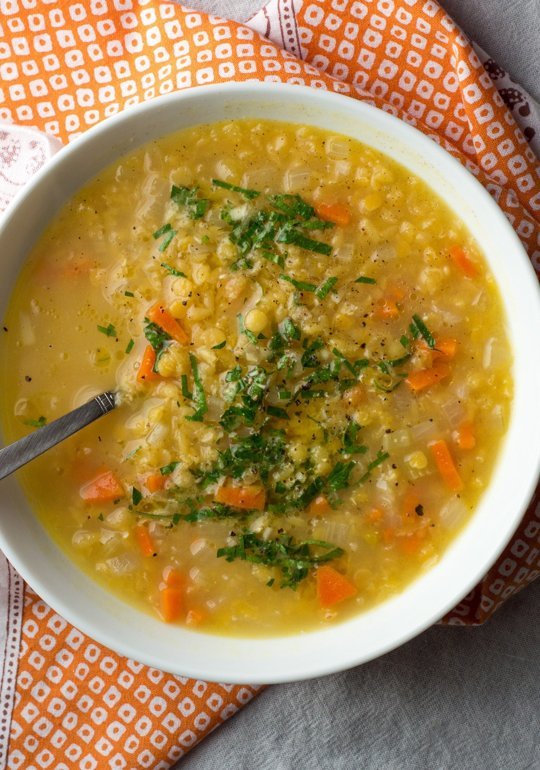 Chicken Pot Pie
– You will need a slow cooker or crockpot to make this dish, so if you don't have one skip along to the next recipe. (That said, you probably should get a slow cooker because they are amazing.) Anyway, this cross between a soup and a stew is amazing. It's rich, warm, and just what you need on a cold day.
Kale & Chickpea
– Expecting guests with dietary restrictions? This soup's for them, (unless they're allergic to kale or chickpeas!). All kidding aside, this dish is vegan and gluten free, making it a good choice to serve your food conscious guests. Plus, it's absolutely delicious!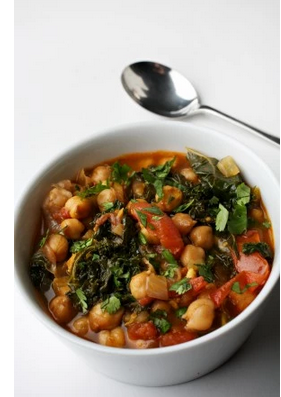 Roasted Vegetable
– This is a pretty classic recipe, but we just had to share it. Roasted vegetable soup is a staple dish during the winter. It's easy to make, lends itself to lots of variations, and can feed an army if you've got enough vegetables!
Carrot, Ginger & Potato
– Do you love rich, creamy soups but are worried about what they'll do to your waistline? Then this recipe is for you! Enjoy all the flavor and richness of a cream-based soup
and
stick to your diet!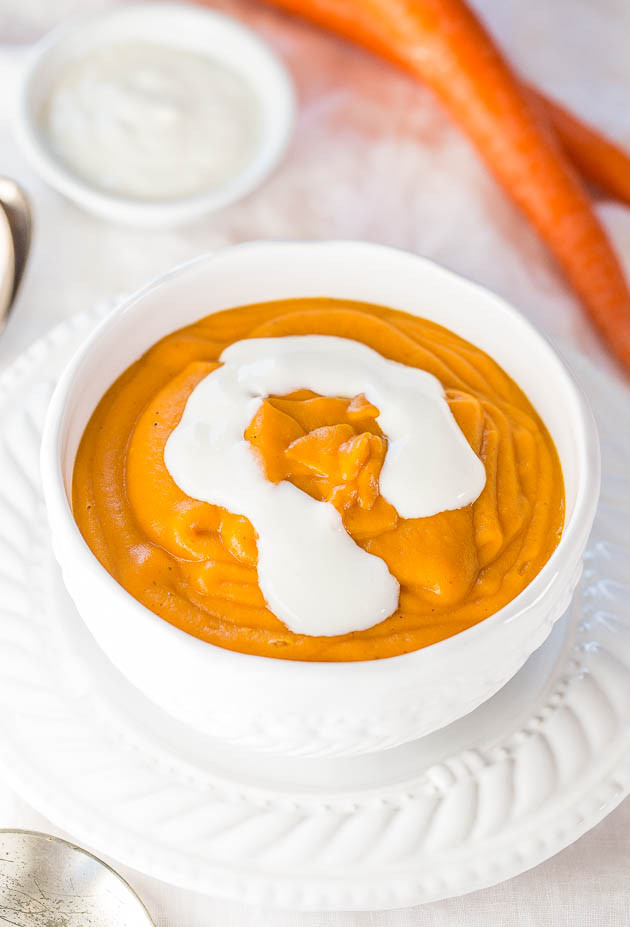 Mulligatawny
– Add a little spice to your seasonal soup rotation with this eastern dish. Its complex flavors will impress every dinner guest, but it's pretty easy to make. Mulligatawny is fun to say and twice as good to eat!
We hope these soups help keep you and your family warm and cozy through the fall and all winter long. Make sure to share your favorite fall dishes with @HomeShows on
Twitter
and
Instagram
– we'd love to see what you cook up!

Looking for more ways to get your family and your home ready for fall? Visit the Marketplace Events Home Show nearest you! Discover the latest trends in home decor and design, get expert advice, see your favorite home and garden celebrities, and more. Right now you can
get 2-for-1 tickets
to the Marketplace Events Home Show of your choice when you connect with us on Facebook.
Visit our Facebook Ticket Deals and save big
!