Expert Advice: Tips & Ideas from Your Favorite Home + Garden Celebrities
Apr 1, 2016, 13:16 PM
The beginning of spring means that folks are about to start tackling the projects they were inspired to try at their local Marketplace Events home show. To help keep your creative juices flowing, we've rounded up the top tips our home and garden experts shared with us this year. Read on for ideas from your favorite industry stars, including Drew and Jonathan Scott of HGTV's
Property Brothers
, Alison Victoria from DIY Network's
Kitchen Crashers
, and Dr. Brent Ridge and Josh Kilmer-Purcell from the Cooking Channel's
The Fabulous Beekman Boys
.
On Home Decor Trends
Food Network's
Restaurant Impossible
star Taniya Nayak says, "Don't worry about following trends; do what makes you happy!"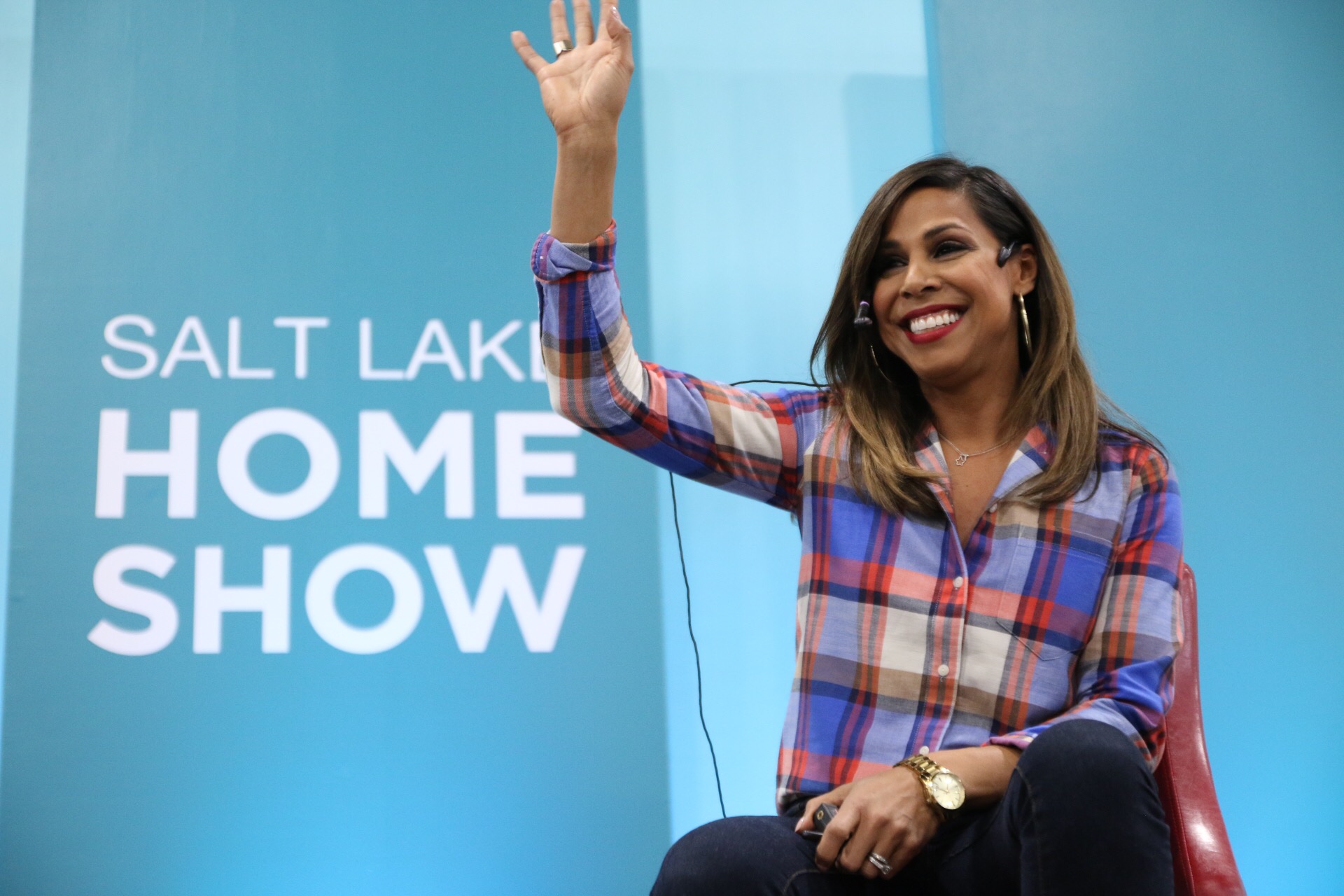 Taniya at the 2016 Salt Lake Home Show
Alison Victoria of DIY Network's
Kitchen Crashers
reminds folks that, "Timeless design is hard to figure out for most people, but when it comes to your kitchen…avoid the 'fads'. Kitchens are the hub of the home. They are also the most expensive room in the house, so make sure to select timeless hardscapes (ie. Cabinets, countertops, appliances). Have fun with the backsplash or the cabinet hardware so you're not breaking the bank when you change them out down the road."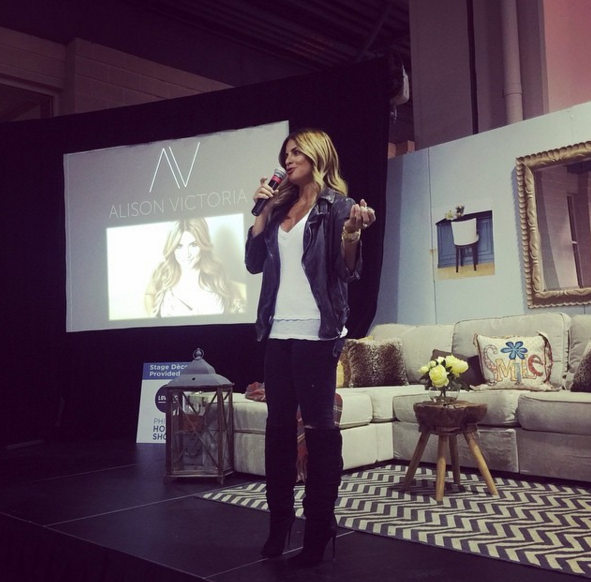 Alison at the 2016 Philly Home Show (photo courtesy of Chorus Photography)
On Finding the Right Person for the Job
HGTV's
Two Chicks and a Hammer
star Karen Rominger encourages homeowners to "Interview multiple contractors. Pick someone whose price is not at the top or bottom of the price range for services in your area."
Her daughter Mina Starsiak values references. "Pick someone based on referrals. And don't always go for the cheapest. Sometimes you get what you pay for."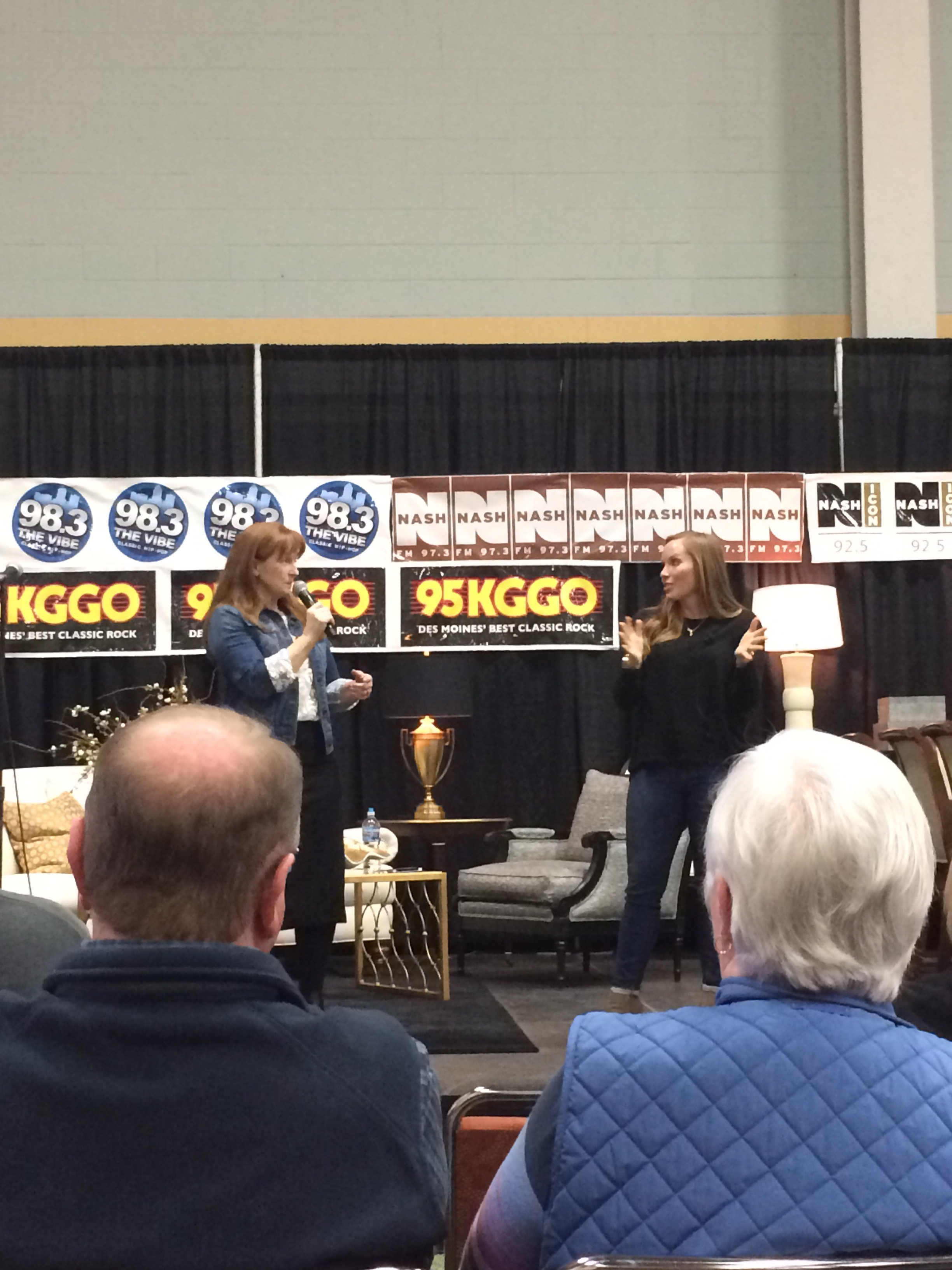 Karen and Mina at the 2016 Des Moines Home + Outdoor Living Show
On Improving Curb Appeal
Matt Muenster, star of HGTV's and DIY Network's
Bath Crashers
, explains that upkeep doesn't have to be expensive. "Keeping your home looking its best doesn't have to be time-consuming or expensive. Sweep the dead leaves off the sidewalk. Mow the grass. Add potted plants on the porch. A tidy house is always appealing and can fit any budget."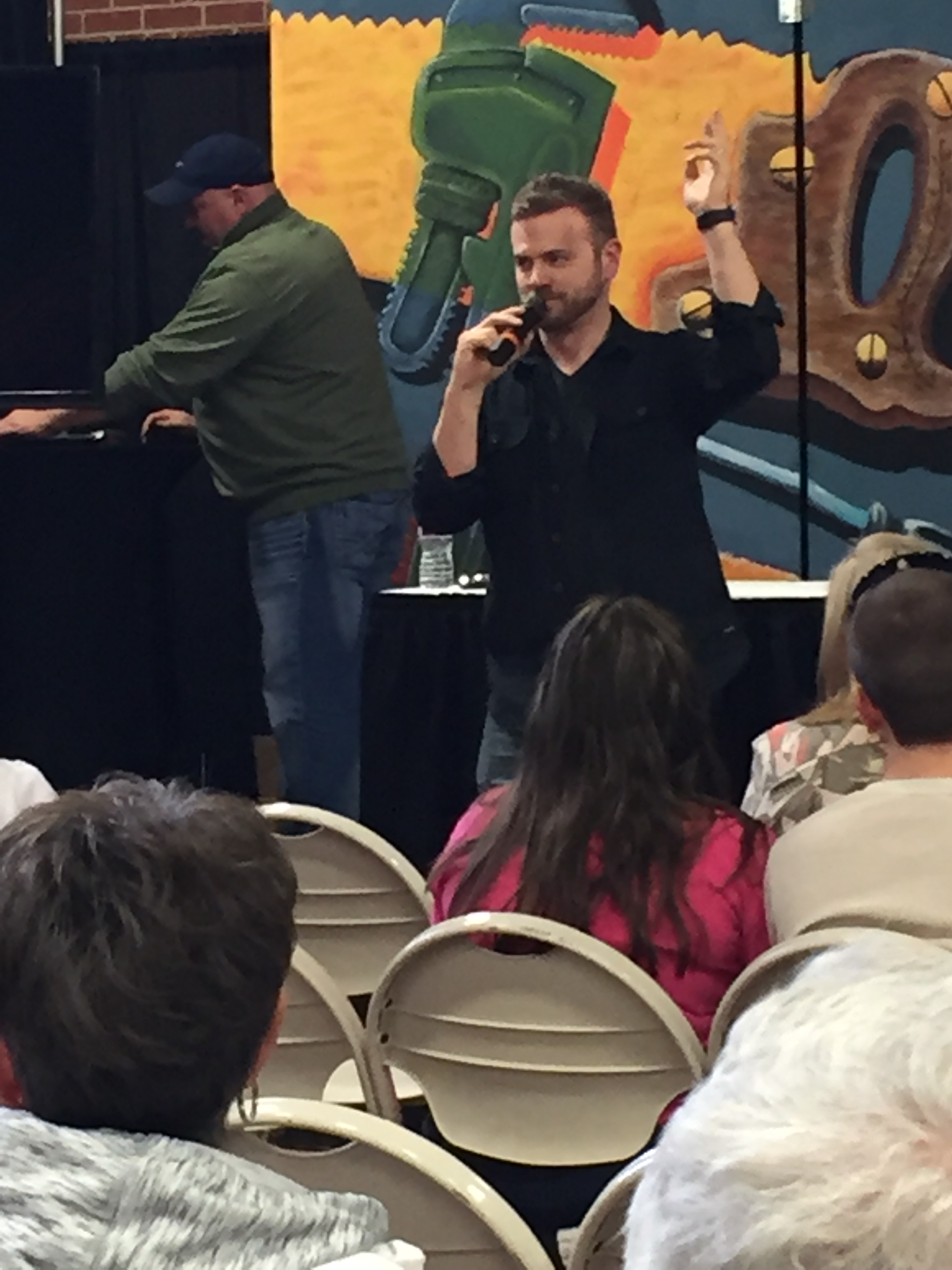 Matt at the 2016 OKC Home + Outdoor Living Show
Of course John Gidding, star of HGTV's
Curb Appeal: The Block
, has something helpful to say about curb appeal. "Toss out those old, gold house number stickers! There are many newer styles of house numbers in black, nickel and stainless. Roll out the welcome mat! There's no reason to hold onto that same muddy mat year after year. Welcome mats make a great style statement. They're affordable and come in a variety of colors, shapes and motifs."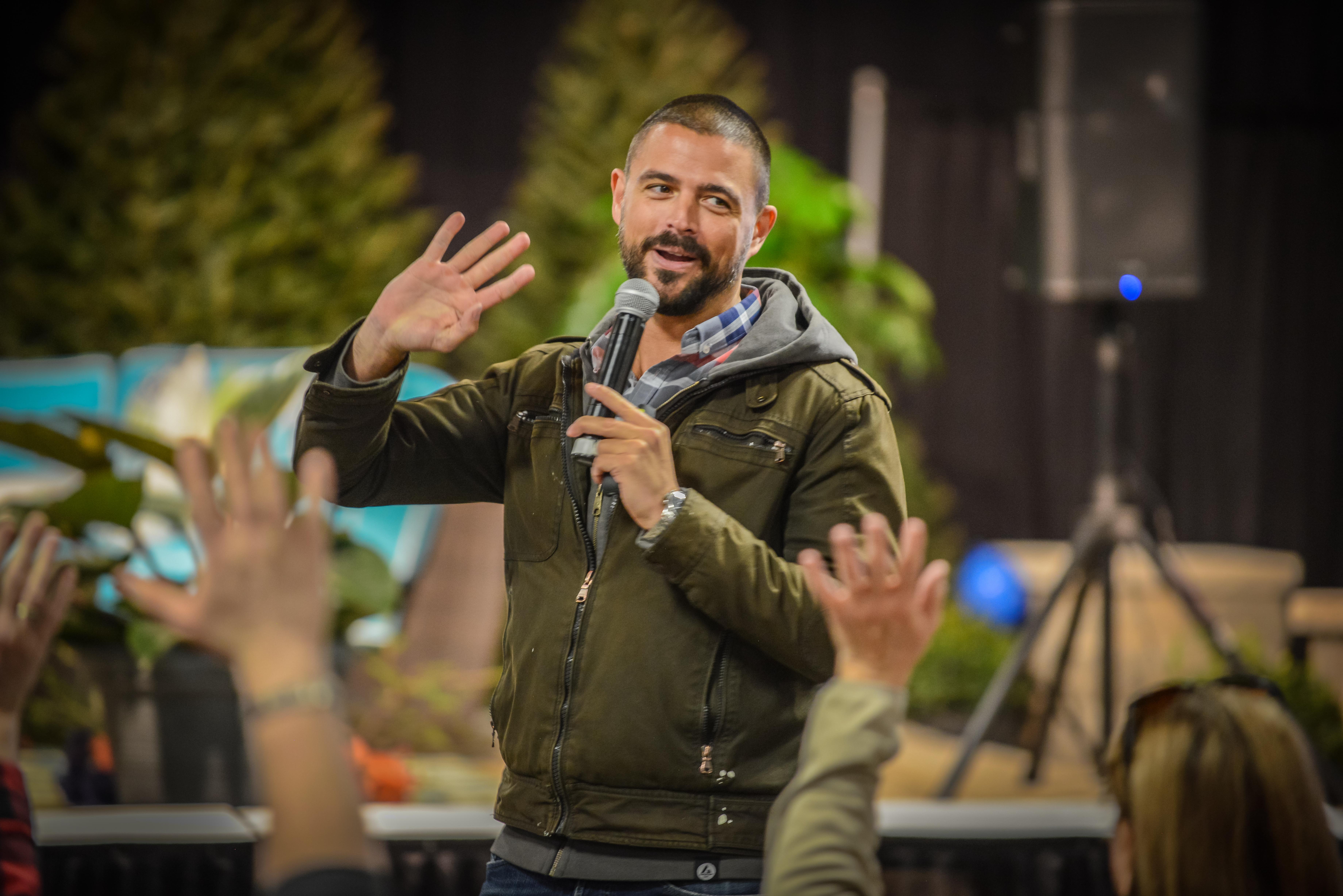 John at the 2016 Indianapolis Home Show
On Choosing Your Next Project
Andy and Candis Meredith, stars of HGTV's and DIY Network's
Old Home Love
, feel you should "Do your research! If you do things right the first time, even if you're starting small, it will save you a lot of time and money down the road. If you're on a budget, spend the money on projects that could become safety issues, such as electrical. If you can't afford a total renovation right away, try to make your home as comfortable as you can."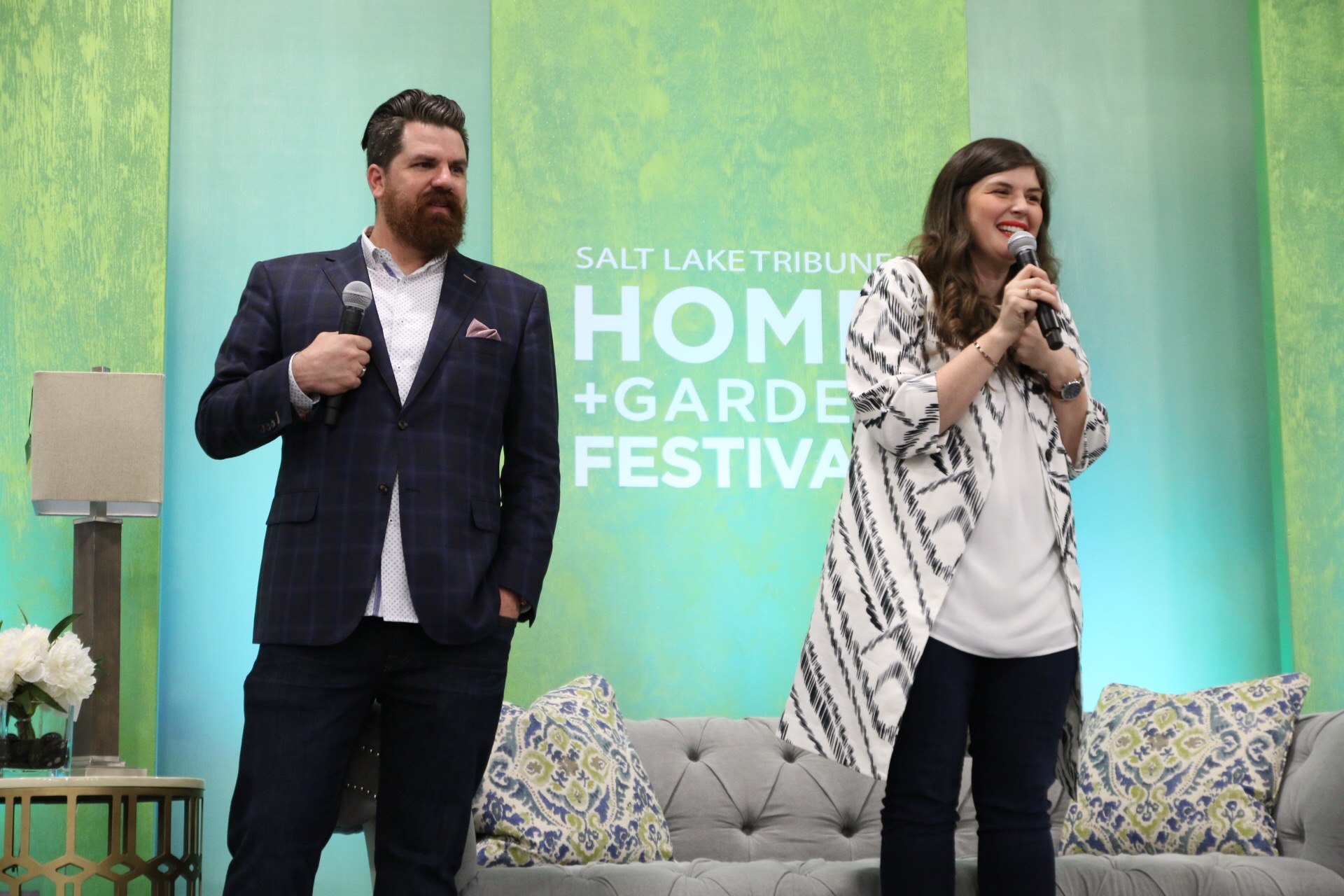 Andy and Candis at the 2016 Salt Lake Tribune Home + Garden Festival
Stars of the Cooking Channels
The Fabulous Beekman Boys
, Dr. Brent Ridge and Josh Kilmer-Purcell, have a great idea for getting creative with your space: "Take a photo of your home during every season, but actually look at it during a different season. For instance, study the winter home during the peak of summer. Having different perspective will help you think creatively."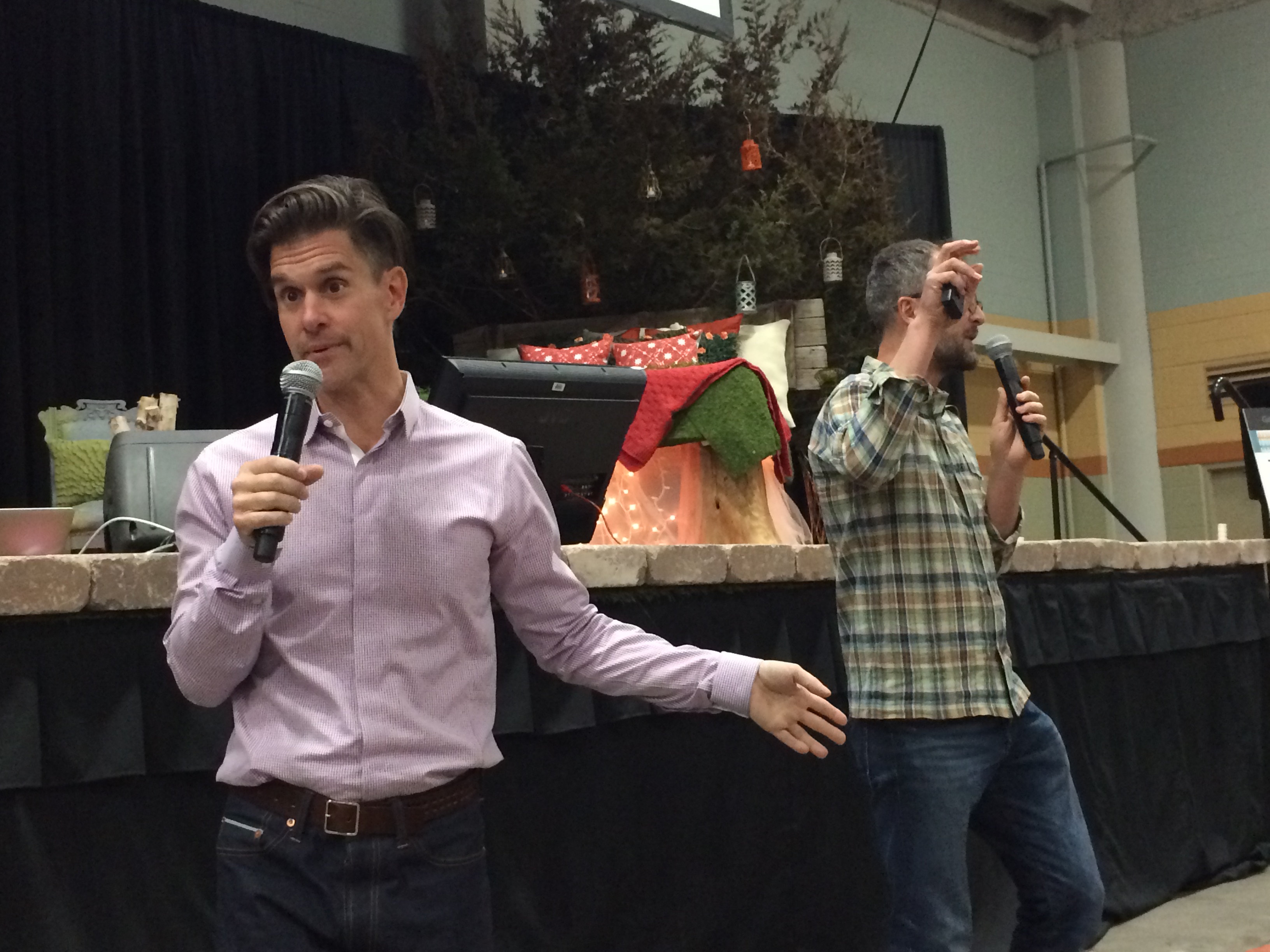 Brent and Josh at the 2016 Des Moines Home + Outdoor Living Show
On Making the Most of Your Outdoor Space
Drew and Jonathan Scott, stars of the HGTV series
Property Brothers
, have a rugged tip for your backyard. "Outdoor area rugs can really make a space feel more comfortable and inviting. Also clustering plants in pots of different heights is easy and doesn't involve any construction."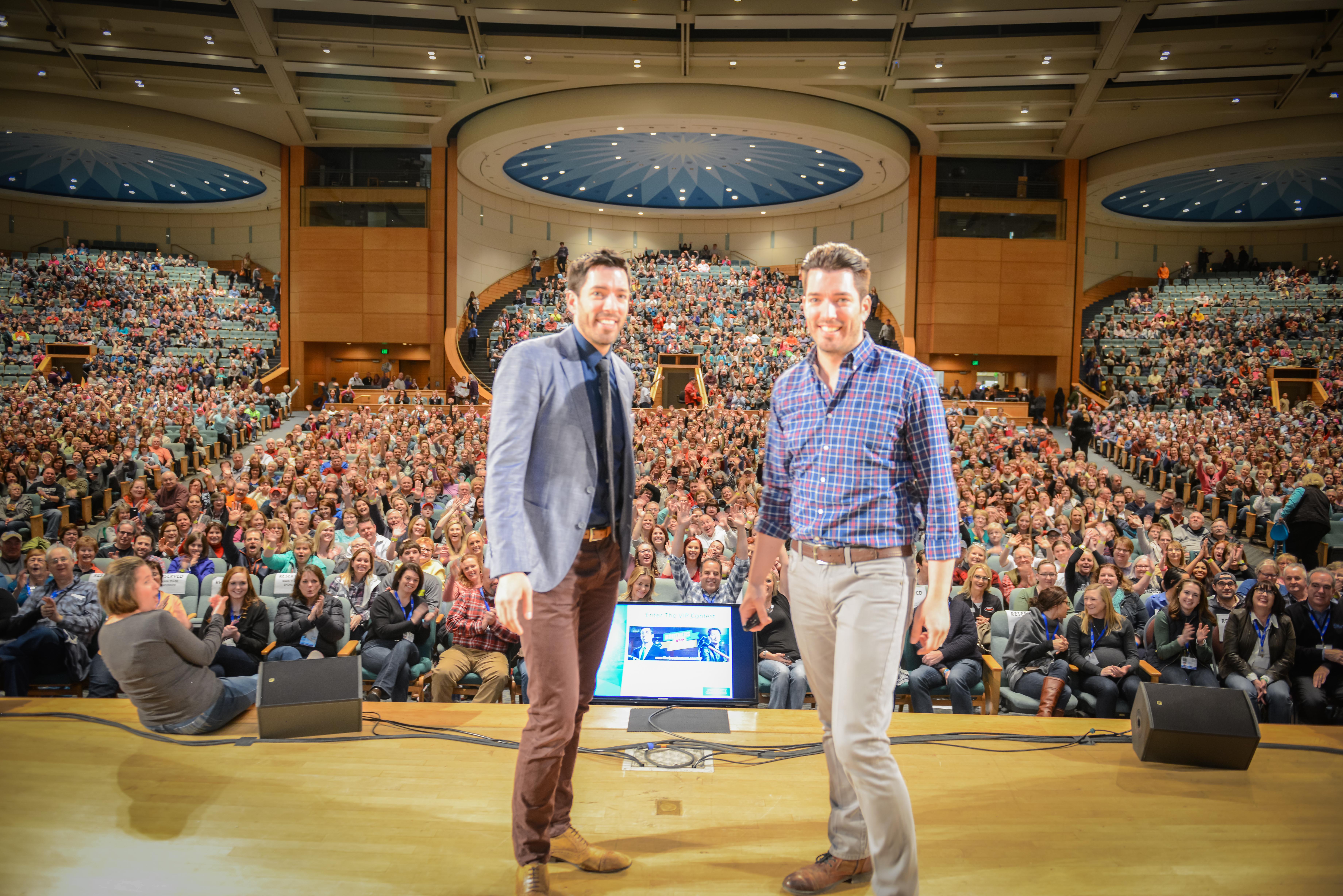 Drew and Jonathan at the 2016 Minneapolis Home + Garden Show
HGTV's
Vacation House for Free
and DIY Network's
Yard Crashers
star Matt Blashaw has an idea for livening up your flower beds: "I'm a big fan of fresh mulch. I consider mulch the paint of the backyard. A fresh coat laid in the flower beds brings a fresh look to any yard."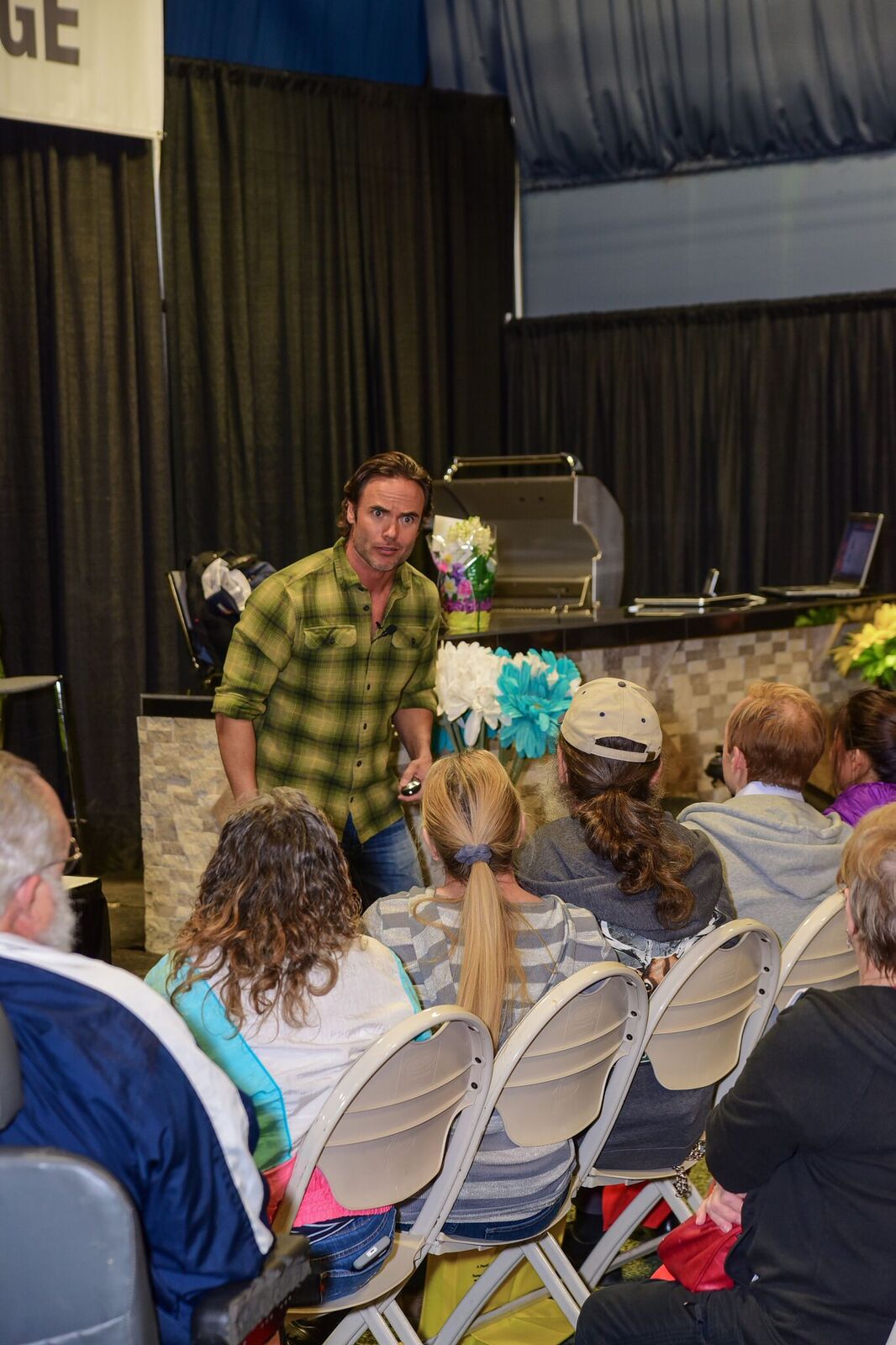 Matt at the 2016 Oklahoma Home + Garden Show
We hope these tips help with your next home project. Want more advice? Make sure to follow
@HomeShows
on
Instagram
and
Twitter
, and like
Home and Garden Events on Facebook
. We've got lots of ideas to inspire you.