The Ultimate Caesar Recipe: How to Make Canada's Cocktail
Jun 21, 2018, 16:36 PM
Invented in Alberta, the Caesar is arguably one of Canada's most patriotic drinks. You can certainly try to order it outside of the country, but it's rare that the bartender is able to truly capture this Canadian concoction. Why the rest of the world fears Clamato juice, Worcestershire sauce, and horseradish, we may never know, but one thing is for sure, the Bloody Mary doesn't come anywhere close to as good – no matter how many slices of pizza it's garnished with.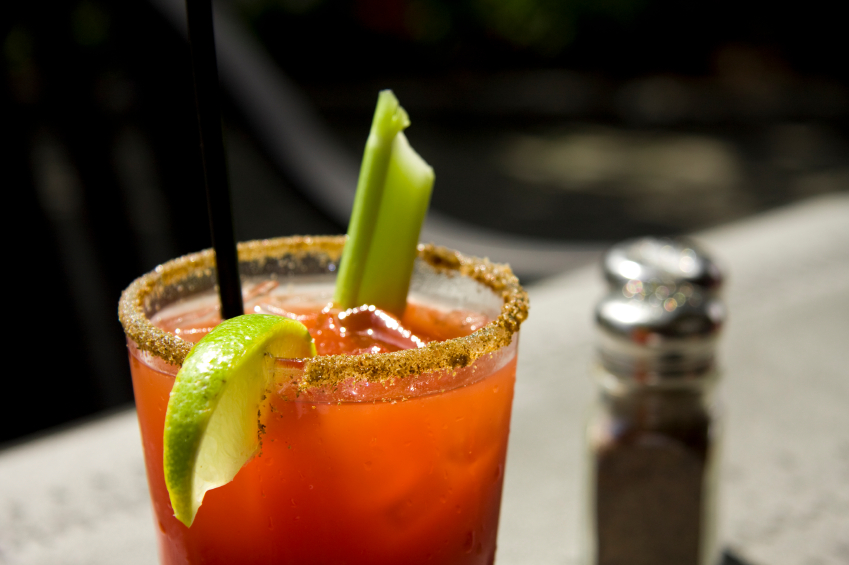 And so, in honour of Canada Day and the imminent hangovers many of you face, we present the ultimate Caesar recipe. Drink up, proud Canadians, drink up.
Ice
Vodka
Worcestershire sauce
Horseradish
Pepper
Hot sauce
Pickle juice (optional)
A pickle (optional)
Celery salt
Clamato
Garnish of your choice - most common are celery stalks and limes (optional)
Step 1: Rim your glass with celery salt.
Step 2: Add ice to you glass (we usually put in 4-6 cubes, depending on their size and the size of the glass).
Step 3: Pour a shot (or two, if you're feeling bold) of vodka over the ice.
Step 4: Add several shakes of Worcestershire sauce. We're talking 5-8 shakes; you want the colour of the beverage to be a nice, murky brown. (There's no such thing as too much Worcestershire sauce, in our opinion).
Step 5: Add a bit of hot sauce (use your discretion on this; make it as spicy as you can handle).
Step 6: Add a forkful of horseradish.
Step 7: Add a dash of pepper (two or three twists of your mill).
Step 9: Add your pickle juice (approximately a shot, depending on how much you like pickles).
Step 11: Fill the glass halfway with Clamato juice
Step 12: Add your pickle.
Step 14: Fill the rest of the glass with Clamato.
Step 15: Stir again (no, really – it's important to get all those flavours mixed together!) and garnish it if you'd like.
Step 16: Serve and enjoy.
We hope this delicious beverage finds its way into your Canada Day celebrations. Think your family recipe is better? Share a picture and your recipe with @HomeShows on Instagram and Twitter, and we'll make sure to try it at our festivities. You can also connect with our local accounts (@VanHomeShows for the Vancouver Show Team, @YEGHomeShows for the Edmonton Show Team, and @YYCHomeShows for the Calgary Show Team).