All About Bryan
Dec 15, 2015, 16:55 PM
The
Winnipeg Renovation Show
is fast approaching and the countdown is officially on for opening day: Friday, January 15. With a brand-new look and stellar talent roster, we're itching to get the goods on all things related to home renovation and design. Lucky for us, headlining this year's show is the man, the myth, and the contracting legend, Bryan Baeumler, who's making his Winnipeg Renovation Show debut.
It's now been over eight years since Bryan was first introduced to viewers across Canada and the US on Disaster DIY, and ever since, the veteran contractor has continued to dole out renovation and design advice on a series of hit HGTV shows including Leave It to Bryan, House of Bryan and Canada's Handyman Challenge. The House of Bryan series continues to be the highest rated series on the HGTV network, breaking all viewership records.


In addition to successfully owning and operating Baeumler Quality Construction, Baeumler Approved, and the Baeumler Family Foundation, Bryan recently launched his first bestselling book called Measure Twice. He is the recipient of numerous awards including a Gemini award and was also included in the Professional Builder's Top 40 under 40 in 2014.


In anticipation of his appearance at the
Winnipeg Renovation Show
(and in attempt to tide us over until then), we caught up with Bryan to ask him a few questions on home renovation and design.
Q: What was your first home design project you ever worked on?
B: Our family cottage, and it turned out great!


Q: Inspiration comes from everywhere. What's the craziest thing that has inspired you?
B: My pool shed was actually the inspiration for our cottage.


Q: What's one change a person can make to create the biggest design impact in a room?
B: Paint.


Q: What's the first step for any home project?
B: Allocating a realistic budget and ensuring you have a contingency fund appropriate for the age of the home.


Q: What three items turn a house into a home?
B: The people in it, the memories and the location.


Get more from Bryan on The Lifestyle Stage on Friday, January 15 at 7PM and Saturday, January 16 at 2PM. If you have a question you'd like to ask Bryan, you're in luck! Bryan will be signing autographs after both of his presentations on Friday January 15 at 8PM and Saturday January 16 at 3PM. To purchase your tickets to the show,
click here
and save $3!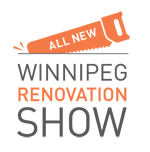 RBC CONVENTION CENTRE
JANUARY 15-17, 2016.