Quick Fixes for Your Home
Jan 7, 2016, 14:32 PM
The holidays are officially over, and with the promise of a new year comes the ever-dreaded holiday credit card bill. Spending remorse aside, your 2016 home improvement plans don't have to go on the back burner. Think easy, more affordable home updates that come with a huge impact, thanks to four of more than 125
Winnipeg Renovation Show
exhibitors, appearing at the RBC Convention Centre from January 15-17, 2016. New year, new home? It will look that way, but the secret stays between us.
Change of Blinds
- With the capabilities to block out light, noise, heat and cold, window coverings are like a stylish climate control for your interior. Beyond their functional appeal, they also dramatically change the look of any room by introducing colour and texture to an otherwise dull space. Long drapes can elongate a room while layering drapes creates depth and a focal point for your window. Whether you're looking for drapes, shades, or shutters, Change of Blinds (booth #711) will outfit your home with the perfect window coverings for your budget.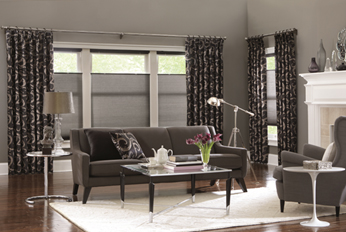 Image via Change of Blinds
Bath Fitter
- This year, metallic fixtures and tile walls reign supreme, adding effortless style and creating a contemporary look to any bathroom. Bath Fitter (booth #831) carries a wide selection of on-trend bathroom accessories and also offers custom-made bathtub liners and walls that are installed right over your existing bathtub (read: you don't have to rip out your existing tub or shower for a brand-new look). Top pick: Bath Fitter's Genova wall pattern for added texture and depth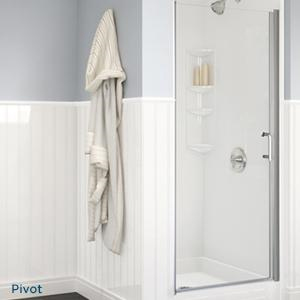 Image via Bath Fitter
Handyman Connection -
Create a functional space with custom-designed storage solutions and shelving. A stylish way to display your decor and prized possessions, shelving also doubles as a smart alternative to organizing everything from your favourite shoes to your sentimental vintage pieces. With so many options to choose from, adding shelving is one of the easiest ways to style a room. Handyman Connection (booth #507) can install custom carpentry or prefabricated shelving for all areas of your home, including entertainment units, office areas and bathrooms, to give you a jump on that resolution to declutter.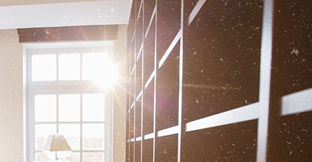 Image via Handyman Connection
Heritage Painters -
There isn't much a new coat of paint can't fix. Heritage Painters (booth #335) can assist with exterior or interior painting to instantly refresh any space. Depending on colour choice, a quick paint job can drastically change a room from bright and airy to dark and moody. Trend tip: give your white walls a makeover with a darker colour like charcoal or navy. Dark colours can provide the room with more character and class.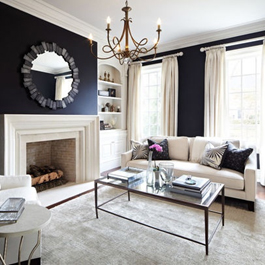 Image via Lush Home
For more home improvement tips, visit the
Winnipeg Renovation Show
from Friday January 15 to Sunday January 17, and meet these exhibitors along with over 125 more! Haven't got your tickets yet? Save big when you connect with us on Facebook! Right now you can get 2-for-1 tickets.
Click here to take advantage of this exclusive offer
.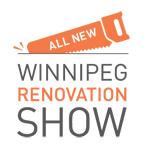 RBC CONVENTION CENTRE
JANUARY 15-17, 2016.