The Ultimate Guide to the 2018 Winnipeg Renovation Show
Jan 12, 2018, 17:00 PM
Ready to make your dream home come to life? It's a new year and there's no better time to get started on home projects! Whether you're still in the planning stages, or you've already begun major demolition, the Winnipeg Renovation Show has something for every project! Opening today at the RBC Convention Centre, the Winnipeg Renovation Show is happening all weekend from January 12-14, 2018.

With so much to see over the weekend we've compiled a list of insider tips - the Ultimate Show Guide, so you can take in the show like the pros. Get ready to walk away with expert knowledge and all the design inspiration you need to get the ball rolling on any home project this winter!

Before you Go
Before you make your way down to the RBC Convention Centre, be sure to have your Winnipeg Renovation Show tickets in hand. Save yourself $3 (and some time!) by buying your tickets online at www.winnipegrenovationshow.com, courtesy of All Canadian Renovations Ltd.

Now that you're set, find your way to the RBC Convention Centre (375 York Avenue, Winnipeg MB). If you're bringing your car and planning to do some shopping, parking is available at the RBC Convention Centre Winnipeg Parkade for $10-$18 per car, or you can park at any of the nearby outdoor and indoor lots, as well as on metered spots on the adjacent streets. Check out the RBC Convention Centre Parking Information for more details, including price points and directions.

First things first
You're here! Now that you've arrived, it's time to take in all the new show features and design projects #WRS18 has in store. First things first, we recommend checking The Lifestyle Stage line-up, sponsored by Kitchen Craft Cabinetry, presented by Winnipeg Free Press located in Hall C. You don't want to miss out on getting a seat at your favourite HGTV Canada stars' presentations.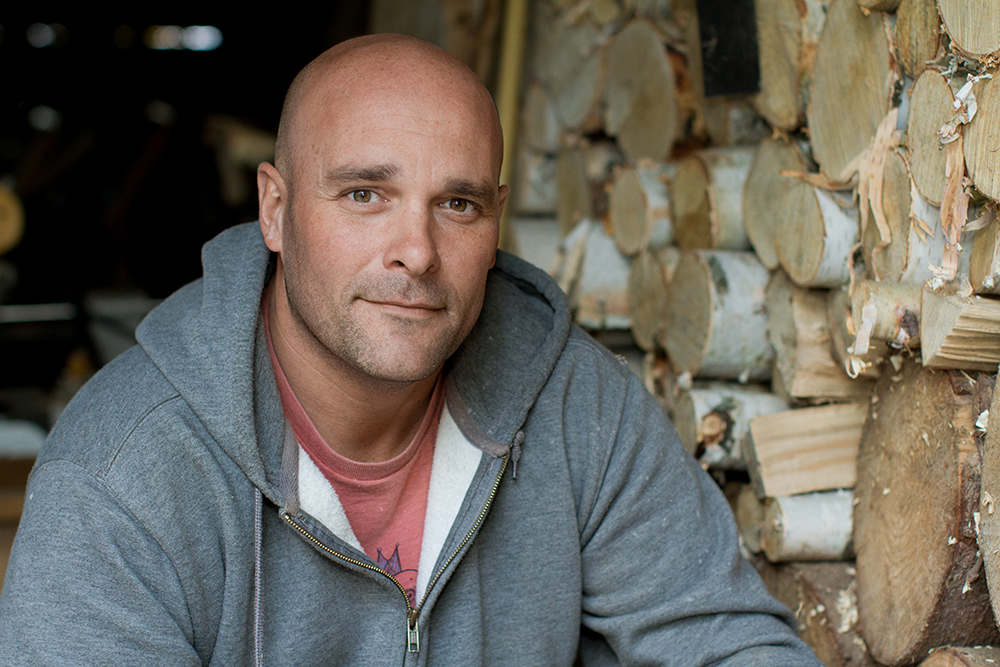 With presentations on the Lifestyle Stage from HGTV Canada's
Bryan Baeumler
, providing trusted-and-tested advice on how to take the frustration out of your renovation, to Winnipeg's own Kelsey Kosman of
Dollhouse Design
who will guide you in the right direction when it comes to style, no matter your budget. You can hear first-hand from these presenters and other top design and home renovation pros on the Lifestyle Stage all weekend!
Interested in entertaining at home (when you're ready to show off your next completed home project of course)? Catch a presentation with one of Winnipeg's top chefs and bartenders on the Lifestyle Stage. Impress guests at your next dinner party after hearing Chef Luc Jean of
WOW Catering
's gourmet home appetizers guide and
De Luca's
Chef Mike Brown, who will take the stage sharing De Luca's Italian cooking secrets. To top it off, popular local basement cocktail bar
Forth
's Head Bartender Josey Krahn will be teaching you all his tricks so you can put a new spin on your favourite cocktails with his presentation: home drink making 101. We're sure that everyone you know will want an invite to your next dinner party!
Insider tip:
If you stick around after his presentations, you just might get a chance to take a picture and chat with Bryan during his selfie sessions immediately following his presentations.
When: January 12 - 14, check out the full Lifestyle Stage schedule available
here.
Bryan Baeumler, HGTV Canada's Bryan Inc.
Friday, January 12 at 6:00 p.m.
Saturday, January 13 at 1:30 p.m.
Kelsey Kosman, Dollhouse Design
Sunday, January 14 at 3:00 p.m.
Where: The Lifestyle Stage sponsored by, Kitchen Craft Cabinetry, presented by The Winnipeg Free Press located in Hall C.
Talk to the experts
Now you've heard from some of the pros on the Lifestyle Stage, visited a few booths and chatted with some of the friendly show exhibitors, head on over to the Design Studio, presented by
Style Manitoba
, sponsored by
Cloverdale Paint
, designed by
Adorn Interior Decorator Services
. Have trouble picking a style and sticking to it from a projects' start to finish? Meet with local designers and decorators at the Design Studio for a free 15-minute consultation. Share your design dilemma with the experts, and they will help you nail down a style you love!
Already have a vision for your next projects design, but need some guidance with the home renovation process? We've got you covered! Book a free consultation and talk to the home improvement pros at Ask a Renovator presented by the
Manitoba Home Builder's Association
and Home Décor and Renovations Magazine. Avoid a demolition disaster, and start making your home renovation goals happen here!
Where: The Design Studio is located in booth 667 in Hall C. Ask a Renovator is located in booth 205 in Hall A.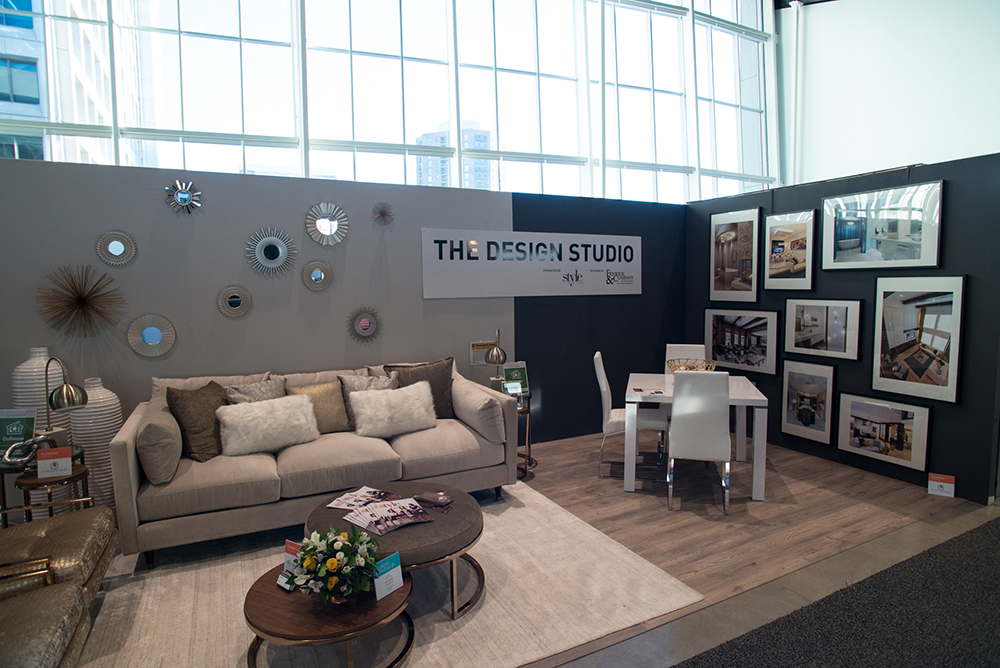 Keep things thrifty
Want to revamp your home with some chic new decor, but think it'll cost a pretty penny? Head on over to Double Take, designed by
Dollhouse Design
presented by
Virgin Radio Winnipeg
and see how you can bring a space to life with high end looks under budget! At Double Take you can walk through two beautifully designed spaces created with two different budgets. You'll want to take notes and bring these looks for less back to your own home!
After checking out Double Take, make your way over to the Great Crate Challenge. Five local Winnipeggers' transformed wooden crates into their own home decor piece with
Rust-Oleum
paints. From shelves to a rustic side table, this feature is sure to inspire! With a touch of creativity and a simple DIY project you can make your own stylish piece on a budget! See a crate creation you love? When you stop by, don't forget to pick your favourite entry and learn more about your chance to win, as each crate creator will be giving away their piece to a lucky winner through their social feeds!
Where: Double Take is located in booth 783, in Hall C. The Great Crate Challenge is located in booth 721, in Hall A.
Eat, drink, + relax, in style
Now that you've got a taste of the show, it's about that time for a bite to eat and maybe even a glass of wine at the Renovation Show Lounge. Treat yourself! After all, it is the weekend, you deserve to enjoy yourself! Presented by
Western Living Magazine
, this chic space designed by
Premier Companies
will give you a minute to relax in style and let all the design inspiration sink in. Trust us, you will not want to leave!
Where: The Show Lounge is located in Hall C.
Share your moments
Have a favourite booth or exhibitor? Couldn't get enough of the Great Crate Challenge? Once you've seen it all, share some of your favourite moments from the show on social media using #WRS18 so we can see the show features you loved! You might even win a $100 VISA gift card. Follow along for all the #WRS18 fun on
Twitter
and
Instagram
.
The Winnipeg Renovation Show takes over the RBC Convention Centre from January 12-14, 2018! Join us for the best in reno, decor, home improvement, and more. What are you waiting for?
Get your tickets NOW
!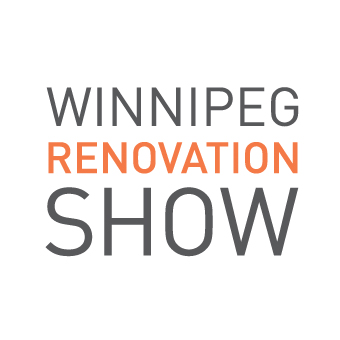 RBC CONVENTION CENTRE
JANUARY 12-14, 2018.