Mike Holmes Jr.'s Tips to Jumpstart Your Renovation
Dec 4, 2018, 21:15 PM
Sitting and thinking so much about renovating your home that the only next step to take is jumpstart the big change? The 2019 Winnipeg Renovation Show brings your project and our experts together with an exciting lineup of presenters on The Lifestyle Stage, presented by EcoPoxy and The Winnipeg Free Press, including contractor and co-host of HGTV Canada's Holmes and Holmes, Mike Holmes Jr. and over 230 home improvement companies to learn and choose from. Happening January 11–13, 2019 at the RBC Convention Centre, the Winnipeg Renovation Show is where your renovation dreams come true.
If you're looking to jumpstart your renovation, you're in luck as we have three tips below from Mike Holmes Jr. himself to help you begin the process!
1. Plan Ahead
If you plan ahead, you're doing yourself a favour as it's the only time you can save money during a renovation. Take your time during the planning stage and make sure you plan it right. For example, allow enough time for speciality products and finishes to be ordered. Good quality products should be used, such as mould-resistant drywall and DITRA, an uncoupling membrane, for underneath the bathroom tile. A water and ice shield and metal shingles for the roof can create a long-lasting roof. Having a detailed plan will help your renovation run smoothly and will protect your investment and finishes.
2. Prioritize Your Renovation
It's easy to focus on a beautiful kitchen or bathroom, but your money shouldn't be going into those renovations until the outside of your house is properly protected. If you finish your kitchen first without addressing insulation, mechanical problems within your wall or a leaking roof, you run the risk of compromising your brand new kitchen renovation. Executing your renovations in the right order by working from the outside in will help your renovation avoid from running into hiccups.
3. Hire a good contractor
Homework is necessary. You need to make sure you hire a licensed contractor and ask for 5-10 references. Contact and ask those references important questions, such as if they were able to complete the job on time, if they stayed within their budget and if the contractor was pleasant to work with. As a reminder, permits are needed for structural, electrical, plumbing or any similar work. Finally, no cash! Cash is not traceable, so you must have a detailed written contract that includes timelines and a payment schedule. A contract is a great reference for the job, but more importantly it protects both the homeowner and the contractor.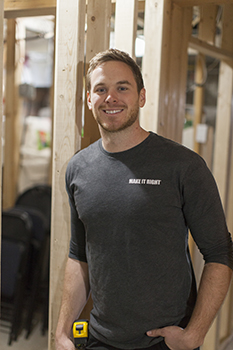 The Lifestyle Stage headliner, Mike Holmes Jr. has received the education of a lifetime by working alongside his father and celebrity contractor, Mike Holmes, on HGTV Canada's Holmes and Holmes. Next up, Mike Holmes Jr. will appear in a new series, DIY Network's Holmes: Next Generation set to air on December 1, 2018, where he teams up with his sister Sherry and his dad to rescue homeowners from shady contractors and DIY projects gone wrong. No matter the project, Mike Holmes Jr. brings his passion for education, the idea of building a healthy home and a healthy life to all his work.
Catch Mike Holmes Jr. on The Lifestyle Stage, presented by EcoPoxy and The Winnipeg Free Press on Friday, January 11 at 7PM and again Saturday, January 12 at 1PM talking about the renovating lessons he has learned and more along with the rest of the talented lineup at the Winnipeg Renovation Show, running January 11–13 at the RBC Convention Centre. Stay tuned for The Lifestyle Stage final schedule, presented by EcoPoxy which will be released on our website in December. Click here to buy your tickets online and save $3, courtesy of All Canadian Renovations!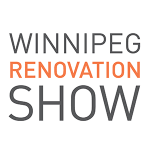 JANUARY 11-13, 2018
RBC CONVENTION CENTRE