Holi-DIY Ornament Contest: Stupendous Snowman
Dec 17, 2015, 21:01 PM
The
HoliDIY Ornament Contest
is in full swing and the competition is getting fierce! As part of a friendly DIY challenge, Marketplace Events team members crafted some ornaments, and now the online voting has begun. Whose ornament will receive the most votes and be crowned the winner? It's up to you (and our other Facebook fans) to decide.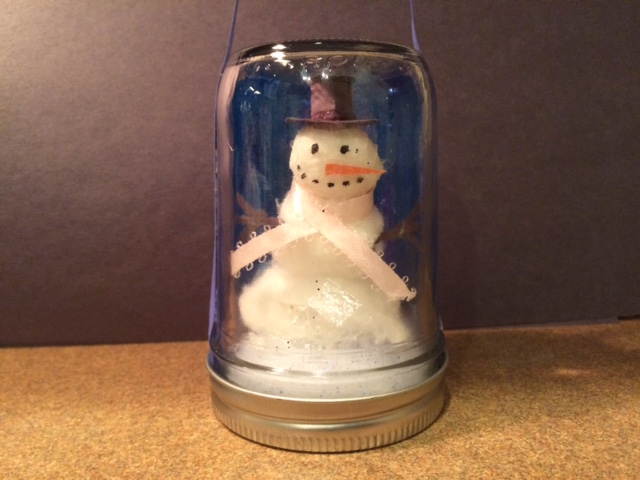 Before you
visit our Facebook page and vote for your favorite
, why not try making your own ornament? We've already showed you how to make
Karen A.'s sweet Santa ornaments
, but what about Lupe M.'s stupendous snowman? The Salt Lake Home Show Office Administrator made this cute little guy using supplies she found around her home. Here's how you can make one.
What you'll need:
Cotton balls
Small mason jar
Craft paint
Hot glue gun and glue stick
Construction paper (orange and black)
Ribbon
Glitter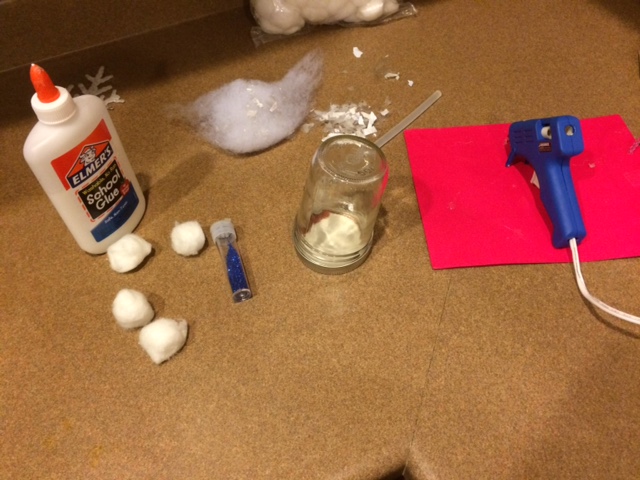 Directions:
Step 1: Use pulled apart cotton balls and sprinkled glitter to make the "snow".
Step 2: Glue the snow to the inside lid of the mason jar.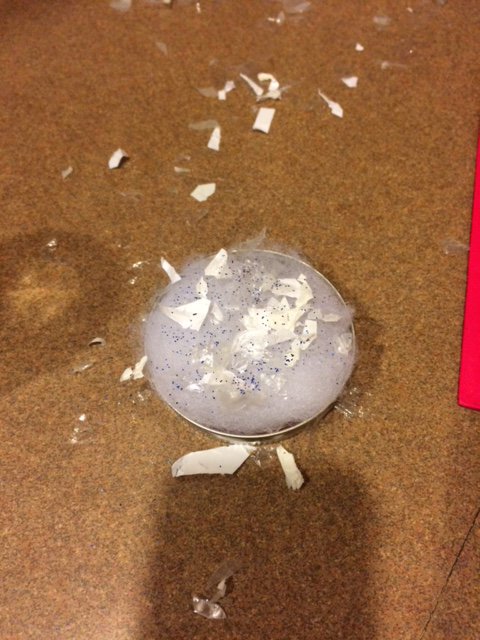 Step 3: Use cotton balls to make the snowman - two balls for the bottom, one ball for the middle, and one ball for the head. Glue all the balls together.
Step 4: Cut a carrot nose out of your orange construction paper, and a top hat and arms out of your black construction paper. Glue items to snowman.
Step 5: Use black paint to create the snowman's mouth and eyes - little dabs will do.
Step 6: Take your ribbon and tie it around the snowman to make the scarf.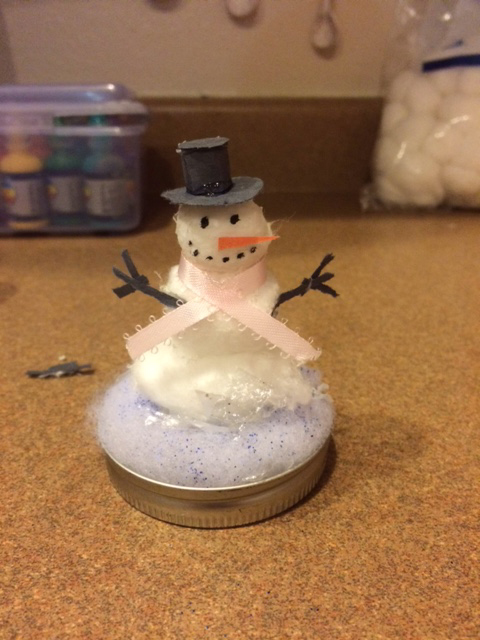 Step 7: Paint half of the inside of the mason jar blue to make your background and sprinkle some glitter on top for some extra sparkle.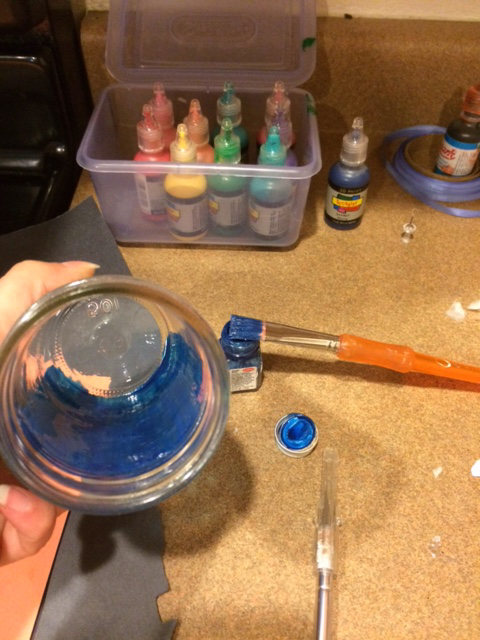 Step 8: Once the paint has dried, slide the mason jar over the snowman and twist on the lid.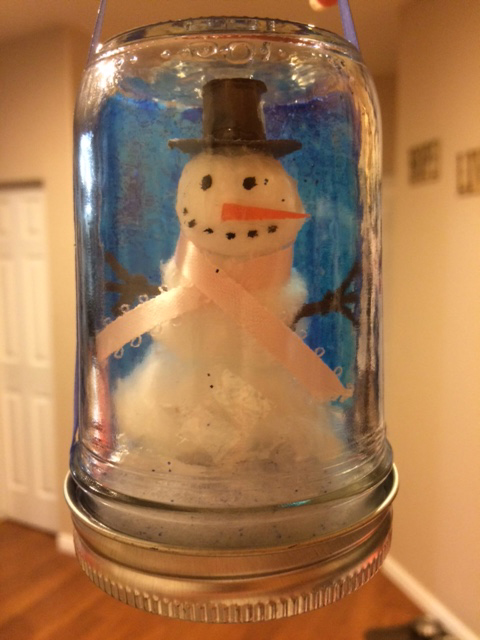 We're big fans of this creative ornament! It's pretty simple to make and will add a nice holiday scene to your home this season. What do you think? If you're a fan, vote for Lupe M.'s ornament in our HoliDIY Challenge!
Visit Facebook to cast your vote today
!